Try for free our trial version for 15 days!
With three years of fictional data to try!
The trial version contains fictitious data which allows you to evaluate the flexibility and speed of the software without typing anything!
You can create up to:
- 25 new records per table
- 100 openings of the application to test the different languages and invoice formats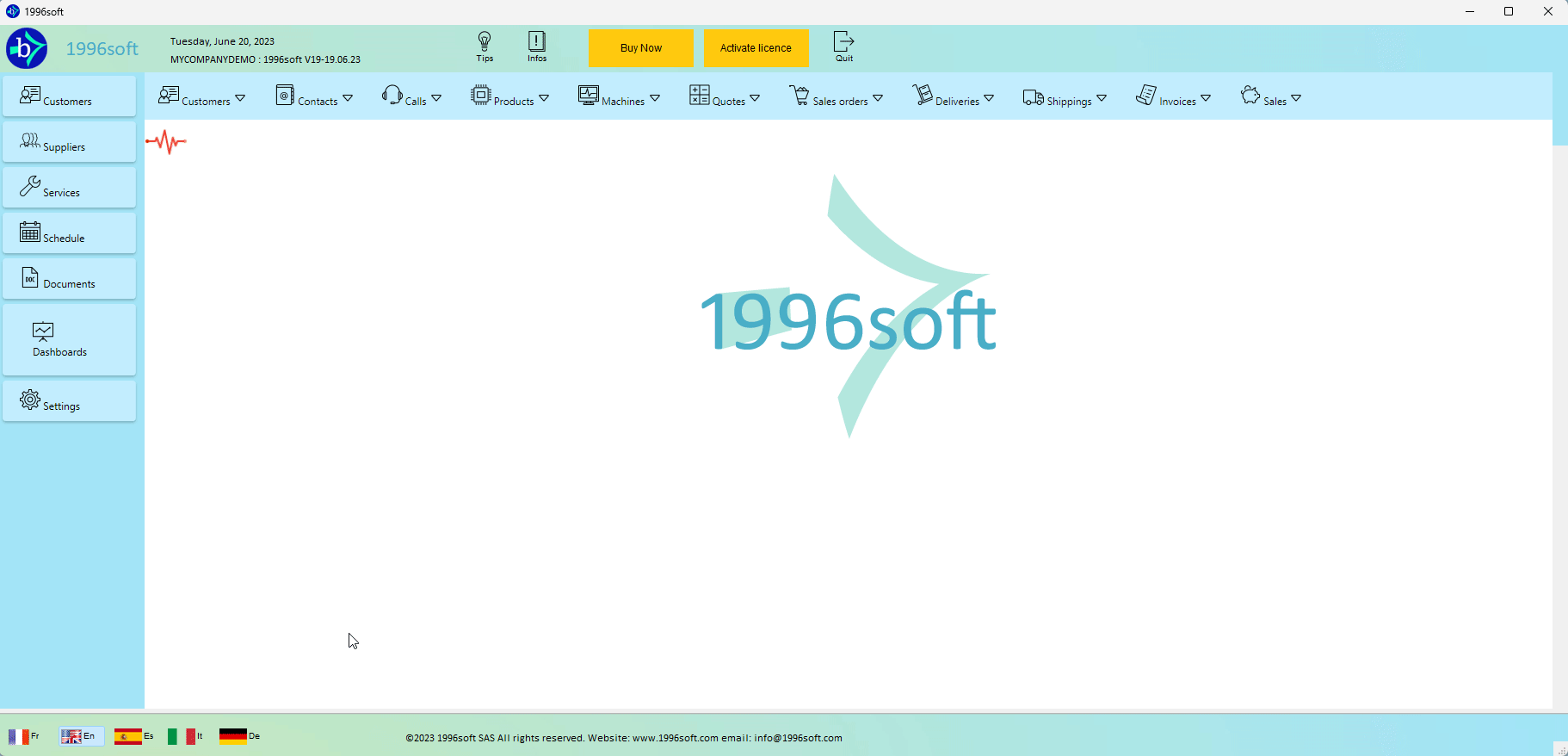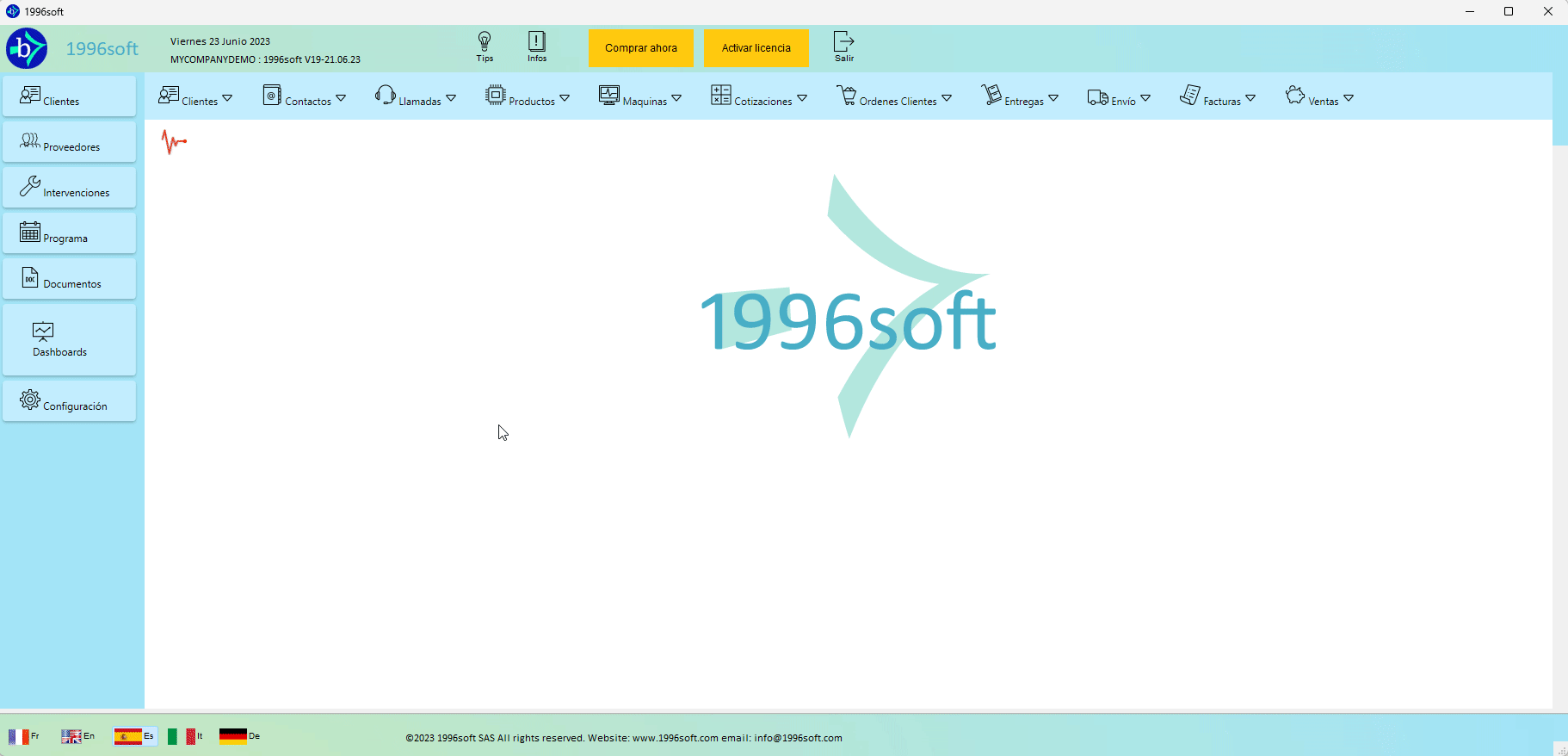 Change language Change country
How to install the application?
If you are on Windows the trial version will be installed in the C:\1996soft.
If you are on Mac, click 1996soft.dmg and move 1996soft.app to Documents then click 1996soft.app to open the application
What type of activities can be tested?
- Products sale
- Purchase and resale of products
- Service sales
- After-sales service
- Assets management
Trial data is mostly in English and French. The language of the application is set to English
How to proceed after?
First change the language of the software to adapt to yours by clicking on the small language flags at the bottom.
Let's do it in Spanish: If you quit the application will remain in Spanish of course.
Second change the country of the company to adapt to your country.
These changes will have an impact on the list of auto-suggested proposals (pop up) when entering invoices, for example.
You can use this data to make quotes, purchases, invoices etc.
You can also create the file of one of your customers, an estimate, an order, an invoice,...
You can configure the software to send emails and change auto-text in emails : we have videos to explain this
How to change language and settings?
In this video we explain how to change the language and modify the automatic texts that are generated when you send an e-mail
Note: You can enlarge the video and change the resolution to 1080p HD, which is not automatic, by clicking the button at the bottom right of the Youtube window
How to set emails with a GMAIL account?
In this video we explain how to configure the automatic sending of e-mails and more precisely if you have a Gmail account
Note: You can enlarge the video and change the resolution to 1080p HD, which is not automatic, by clicking the button at the bottom right of the Youtube window
Everything is opened for you to enjoy the functions of the software